We'll help your business to unlock its full potential...
---
We'll support your business to grow, offering a range of services that go above and beyond basic accounting and you won't just hear from us once a year either!
Click on the buttons to visit our service sections and learn more:
More than just numbers. Our management accounts will show you trends, performance and highlight areas of improvement. An invaluable business tool and handy to share with stakeholders too.
You wouldn't drive a car without a dashboard so why drive a business without one? Let's design and deliver yours so you can monitor what matters most.
Measure what matters. Develop and monitor a key set of KPI's for your business to keep you on track.
---
Lay out a plan to stick to and know when your off course.
---
Growth needs planning for. Look at how each area of your business needs to plan for growth.
Growth can be dangerous. Know what your key risks are and how to manage them.
Business Model Evaluation
Document, develop and improve your business model to unlock growth.
What are the big moves and actions you need to take to compete successfully in todays highly competitive world? Lets work back from your goals to plan this out.
Business & Scenario Planning
The old 'what if' question. Let us help you get those down and show you the future.
Looking to exit? Let us help you squeeze every last bit of value from your business so you can take more home on acquisition.
Dedicated coaching to focus on your challenges and opportunities to unlock your growth potential
Virtual and face-to face coaching in groups with like minded entrepreneurs. Share, learn and boost your growth.
Our top-tier exclusive coaching programme. Limited to 4 people per year.
Insight was incredible - would that help?
Access insight designed around the things that matter in your business, delivered accurately and regularly, in ways you understand, enabling you to take the best actions.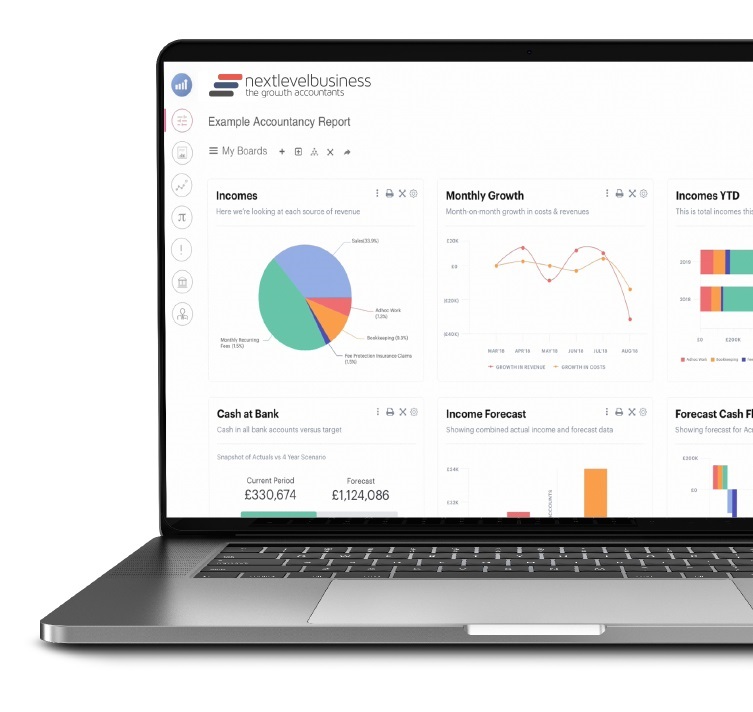 Your sales count for nothing if that cash does not come in. Assure your sales revenue turns into cash with our sublime credit control to gently prompt, remind and thank your customers for paying. Is more cash in the bank helpful?
Finding time to do payment runs and all the admin around it can be difficult. What if you could have set days, times and someone to do all that for you so you just one click approve. Would that be helpful?
Every business could manage cash better. Where are your opportunties and what needs to be done to unlock them?
---
Your business is like child. Needs feeding as it grows and sometimes has unpredictable behaviour. Cover all your bases with a review of your funding options.
Running out of cash is a business killer. Forecast the future to avoid the worst and plan for the inevitable pot holes along the way.
---
Can you optimise revenue? Customers, price, order value, repeats, new etc. So much goes into revenue so lets sit down and take a look at how we can improve things.
You should be reviewing costs at least every six months in a business. Let us review yours with you.
Healthy margins are vital for a healthy business. A little improvement can go a long way so lets dig in and review what is driving your margin and how to improve it.
---
So you think your good then? Benchmarking can be a wonderful way to compare your business performance against your competitors and industry benchmarks to see where you are behind or in front of the pack.
---
Looking for investment from UK individuals? Give them comfort your business is ready to delivery on the best tax breaks in town for them.
Got investment from UK individuals? You will want to operate these tax schemes to ensure your company delivers on its promise and investors are happy.
Going for investment? It is not as easy as it looks. Get a helping hand all the way.
Thinking about loans and other debt financing? Lets review what will work with you and support you getting it.
Want to attract investors? Showcase your self and your business by giving them the information they want to know in a format proven in its success.
Investor Management Support
So you have investors or prospective investors? They can be a tricky and demanding bunch. Get support managing them.
Advice was accessible - would that help?
Access your very own business launchpad as a remote control that helps you run your business finances seamlessly. It's accessible 24/7 and you're able to schedule a catch-up with your growth team when you just need to talk.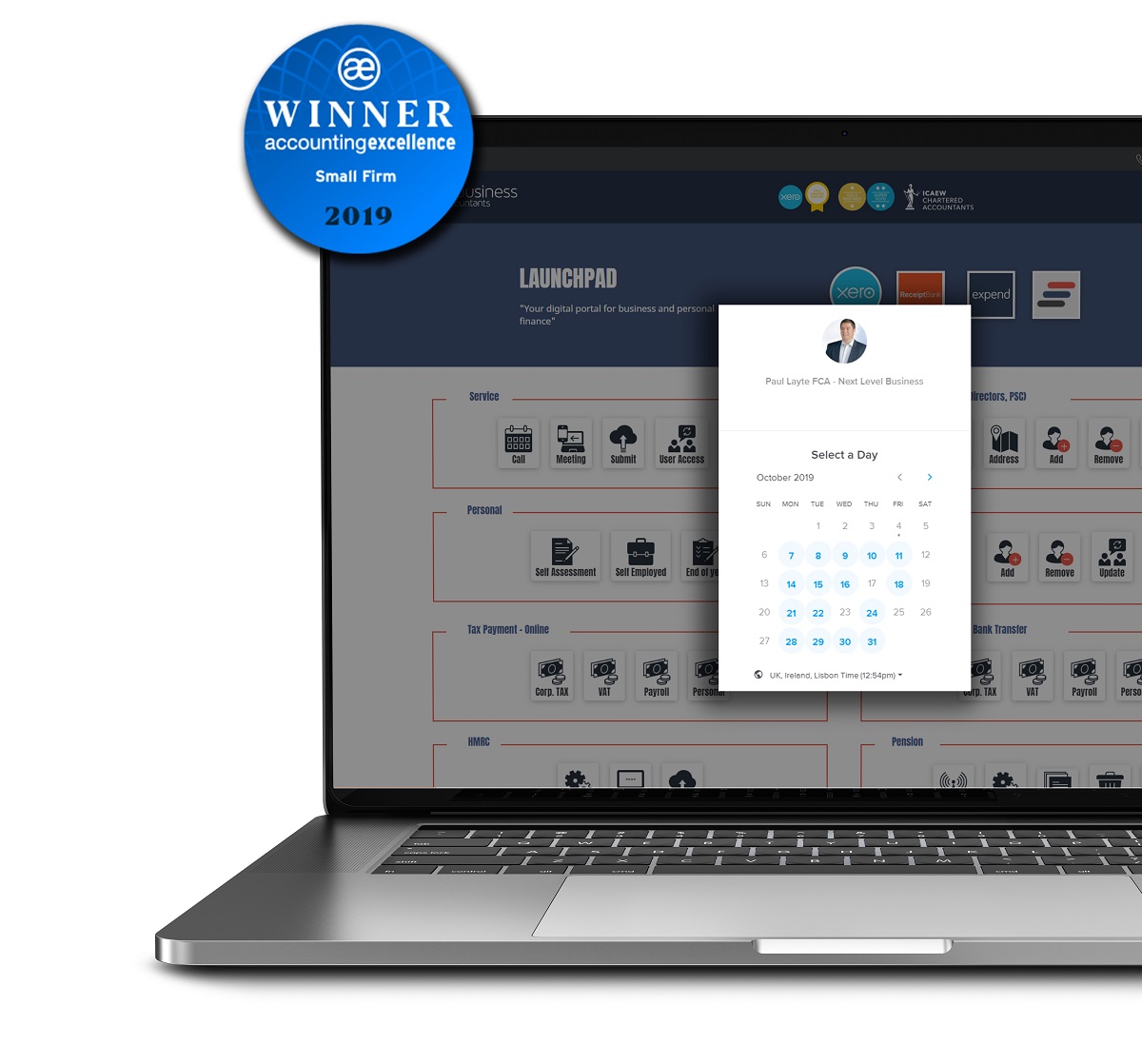 Payroll submitted on time, every time with e-payslips to take the hassle out of payroll.
Payroll but with full company pension management. We deal with your employee pension data and payments to make sure your business is compliant and your employees happy.
Payroll, Pension & Payment
Flagship hands free payroll service with full pension management and we even pay your employee's wages for you (with your own money of course!)
Retain and motivate employees with benefits and let us handle it for you. A happy workforce is a happy business.
Need a company pension scheme setup? No problem. We can create a fully compliant, low cost company pension scheme for your business which ticks all the right boxes.
Ensure your company is delivering on the pension regulation requirements. We've got you perpetually covered.
Every company needs long ones for HMRC and short ones for Companies House. We'll put your accounts pack together for both with the mimimum of fuss and maximum accuracy with our multi point checks and balances.
Don't upset HMRC by not filing your return, and don't get upset by the size by optimising where possible. Every company needs to do their tax returns and as Chartered Accountants we will ensure yours is done perfectly every time.
Need a valuation for HMRC, Bank, Net Worth, Sale, Share Issue or just to keep track of your progress towards your goal? Our valuation service might just be the ticket.
Administering your company and making changes can be complex. Anything from simple directors appointments to share issues, we have you covered.
We can help acertain whether you have a claim with our review service and then put together a claim if you do.
Need a new company? We can sort your directors, shares, persons of significant control, share value, SIC code and give it a home.
Completing a personal tax return is not just form filling - we follow a 10-step process in order to complete your personal tax return for you.
Save tax, look at scenarios, develop a personal plan. All part of our personal tax plan.
Looking to buy something? Not having a 'normal' job can unfortunately hold you back. Anything from income confirmations to best foot forward, we can help.
Expenses were effortless - would that help?
All anyone needs to do is take a picture on their phone to create a claim. You can also issue expense cards to employees with customisable spend rules with it all linking back to your accounting software. Easy.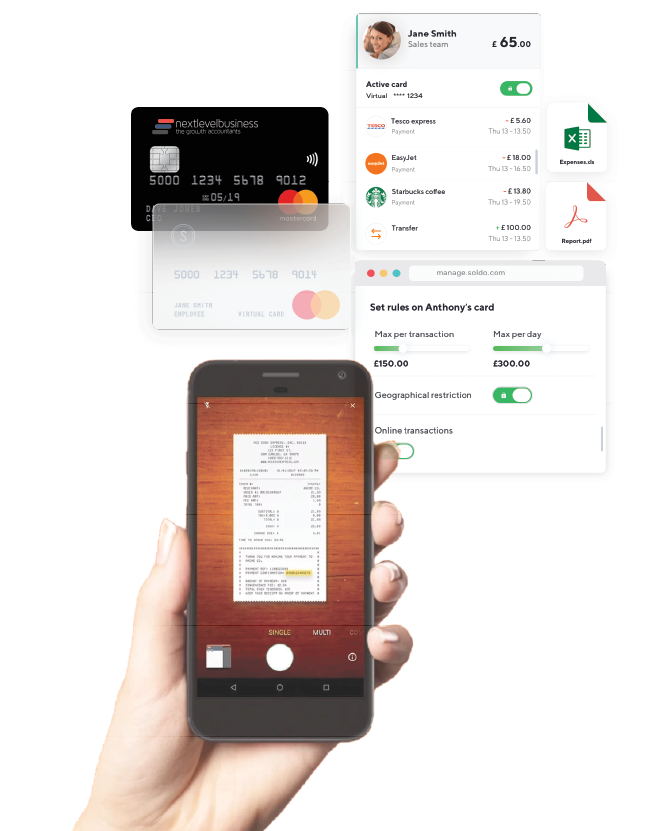 Our pricing is tailored to your individual needs.We offer everything from affordable starter packages from a few hundred pounds a month to deep levels of support for multi-million pound businesses at many thousands a month. We use our discovery process to find out about you and your business, your goals and needs and put something very tailored together for you.
All our packages work on the following basis:
- Agreed in Advance (we plan with you)
- Monthly Plans (to allow you to budget more effectively)
- Payment by direct debit (less admin for you and us)
- Fixed Price (no surprises)
- Flexible Bolt Ons (add/remove services as you need them)
- No Long Contracts (long relationships not long contracts)
- Regular Reviews (to keep you on track)