---
Virtual/Part Time Finance Director Services
Financial support for growing businesses who want to reach the next level – for a fraction of the cost.
---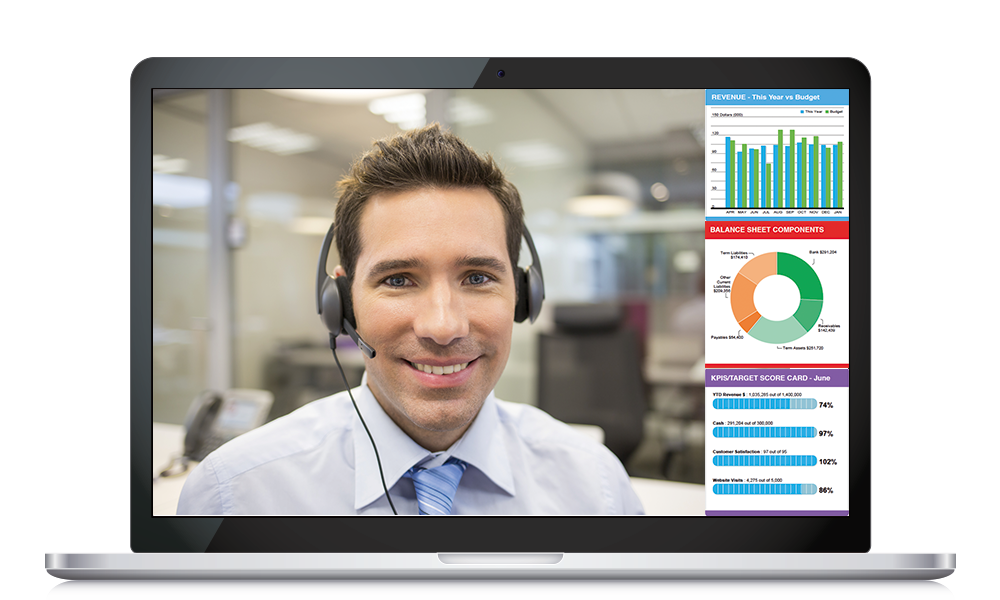 The Virtual/Part Time Finance Director or Virtual FD is a relatively new idea. It's a way for businesses to get remote support from a part time Finance Director that they wouldn't have been able to afford previously, or to save on the cost of having a full FD in-house.
The average salary of an in-house Finance Director in the UK is just under £90,000 pa. A virtual FD gives businesses access to the same experience that they would have with an in-house FD, for a fraction of the cost.
Next Level Business offers you a qualified, highly-experienced part time Finance Director for an affordable fee.
Your Virtual/Part Time Finance Director will:
Carry out the usual duties of a traditional FD remotely and on a part-time basis.
Monitor the financial health and wellbeing of your business using comprehensive cloud technology.
Provide you with financial insight and guidance on all of your company decisions and issues.
Carry out back-office functions such as managing accounts ledgers, to meet your business needs.
A virtual FD gives businesses access to the same experience that they would have with an in-house FD, for a fraction of the cost
---
How can a Virtual finance director benefit my business?
Having access to a Virtual FD can be a huge benefit to your business, but for most businesses, the cost of a full-time experienced FD is out of reach. Many businesses won't even consider hiring a Finance Director anyway – not realising that this decision could make or break their business.
So many businesses fail within the first three years, for a multitude of reasons, including failure to differentiate from the competition and failure to find a profitable business model. By using an online accountant as a Virtual FD, businesses are able to set clear and achievable financial goals and ensure that they are on the path to profitability.
A Virtual FD acts part time for your business and can carry out tasks such as:
Budgeting and forecasting.
Pinpointing problem spending.
Validating or discouraging business decisions based on financial considerations.
Few business owners possess the ability to perform these functions, but they are crucial to the success of any business.
At Next Level Business we use our practical knowledge, years of experience, cloud-based accounting software and modern data analytics to provide you, our client, with a remote part time Financial Director service that will minimise your costs and help drive forward your business.
---
Get in touch
Do you have a mindset for growth?
Get in touch with the Next Level Business team. We have offices in Berkhamsted, Hertfordshire and London, or we can visit you at your premises. Click here to visit our contact page or take the first step by filling out the form down below.
talk to us about
virtual fd's
could you benefit from cost effective financial stewardship?
Book a call with our virtual finance directors to see how they can improve company's financial management.