---
Professional Services – Client Corner
Digital accountancy for the professional industry.We take a look at one of our professional clients, Leadfreak, and show you how we're working together to change the world.
---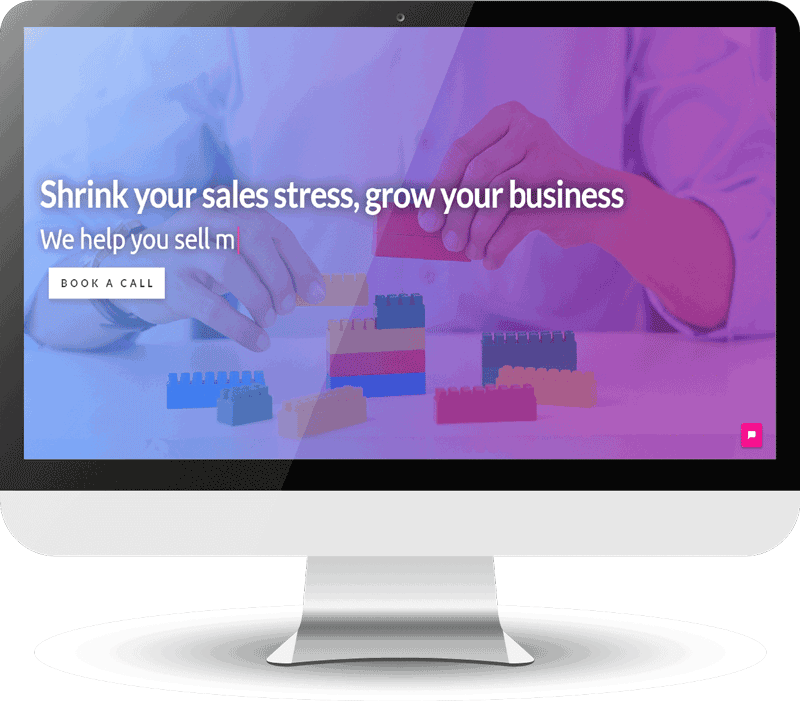 Leadfreak - WHAT THEY DO and how they do it
Leadfreak focuses on lead generation, lead conversion and lead management for SME businesses predominantly through the effective use of digital platforms. Managed by John Goode, Leadfreak comprises of a team of business minded people with the expertise and experience to grow your business.
John says "Despite operating 95% of the time in the digital world, we don't class ourselves as an IT company. We're focused on our clients' business and their customers, linking the two with well-defined strategies that get results. We don't just sell standard services and hope for the best, we review, discuss and implement bespoke strategies for each of our customers that can be monitored and improved for continuous growth."
HOW WILL THEY CHANGE THE WORLD
The Leadfreak mission is to level the playing field. Big businesses have the resources to dedicate the necessary money and time to make the most of the global digital marketplace, reaping the vast rewards on offer. Small businesses on the other hand are busy maximising the precious time available to operate their business as effectively as possible. Leadfreak provides the extra hands and brain power for small businesses to make a digital impact, the results of which can change lives.
FUTURE BUSINESS OBJECTIVES
Establish themselves in the local and national marketplace and grow accordingly
Maximise resource effectiveness to ensure ongoing operations
Return a profit in the first year of operation
Utilise digital platforms to operate their business remotely
We're focused on our clients' business and their customers, linking the two with well-defined strategies that get results
---
Leadfreak & NEXT LEVEL BUSINESS
HOW ARE WE HELPING THEM IN MOVING TOWARDS THEIR MISSION
John approached Next Level Business initially looking for company incorporation, with a remit to also maximise their efficiency within the business on the financial side. They had customers waiting to bring them on board, but with the formalities involved in incorporating a company they were unable to receive the nod from these customers until they were a going concern.
Next Level Business incorporated Leadfreak Limited within 24 hours of receiving the go ahead from John. In addition, we on-boarded Leadfreak as a digital accounting customer. Becoming a digital accounting customer gave them the platform necessary to monitor in real-time incoming revenue and outgoing expenditure, enabling Leadfreak to manage their resources effectively.
With company incorporation being completed within 24 hours, Leadfreak quickly capitalised on the momentum they had created by signing up numerous customers. Their finances are in good shape, spending is monitored to ensure the necessary liquidity is available for future growth and on receiving monthly management reports they can see for themselves areas requiring improvement to support their mission.
They are well on their way to meeting their business objectives, and working towards changing the lives of local small business owners.
SERVICES DELIVERED: Company Incorporation, Digital Accounting, Management Reporting.
"I chose Next Level Business because they had a quick understanding of my position, could effectively move Leadfreak forward in the best possible way to onboard clients, and in addition, provide me with proactive advice to further automate and grow the business from its infancy using digital accounting software. We have an expert in our corner and we're ready to deliver." – John, Managing Director, Leadfreak
We have an expert in our corner and we're ready to deliver
---
Next Level Business Exclusive Offer
QUOTE "NEXT LEVEL BUSINESS" AND RECEIVE A FREE GOOGLE ANALYTICS AUDIT AND OPTIMISATION SESSION WITH LEADFREAK FOR YOUR BUSINESS. MAXIMISE YOUR BUSINESS EFFECTIVENESS THROUGH ANALYTICS.
---
Get in touch
Do you have a mindset for growth?
Get in touch with the Next Level Business team. We have offices in Berkhamsted, Hertfordshire and London, or we can visit you at your premises. Click here to visit our contact page or take the first step with a free financial health check by filling out the form down below.
Free

financial health check

Is your business on track to achieve its goals?
Find out from our experts! Get in touch now for your free financial halth check with no obligations.